There's no better way to show appreciation for your mother than with a gift you actually made! Even if you aren't an ~expert crafter~ we've got you covered with plenty of simple (& adorable!) gifts that any mom would love.
Level of difficulty: Easy
A nice, cheap set of wooden spoons, masking tape, and paint — that's it! These are a perfect way to spice up the kitchen. The color possibilities are endless!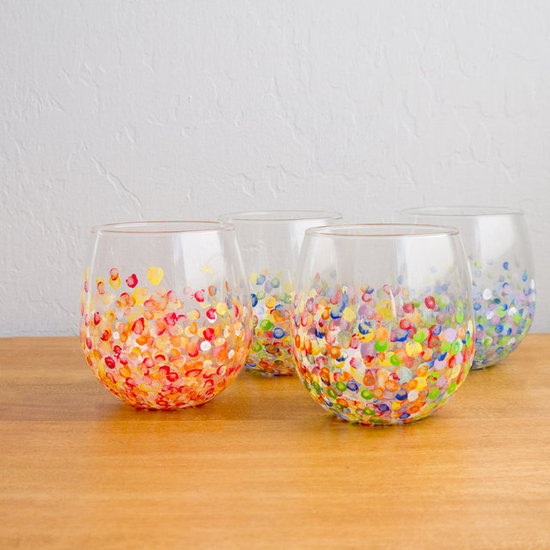 Easy is an understatement for these cute tumblers. They also only cost around $3 to create! Since there are so many possible color combinations, you'll probably end up making tons of these.
Your mom can never have too many tote bags. Give her a new one with a personalized and ~trendy~ touch!
This DIY gift is practically two items in one. The vase allows you to display an adorable picture all the while creating the perfect space to display flowers!
Level of difficulty: Medium
If your mom desperately needs to organize her jewelry, this use of gorgeous crystals is the perfect way to do so! The simplistic design is bound to please anyone.
Nothing says "spring" more than flower scented soap. These bars don't just smell great, but they look it too! There are plenty of other homemade soap combinations as well, if you want to customize the scent!
If you've never used chalk paint, be prepared to to be impressed with how easy it applies to the glass on these mason jars! The plants and bright colors are ideal for spring.
If you're not quite sure what to give your mom, this marble tray is a great option because of its versatility. Presenting food? Yep. Holding beauty products? Definitely. A place for decorations on the coffee table? Yes.
Level of difficulty: A little harder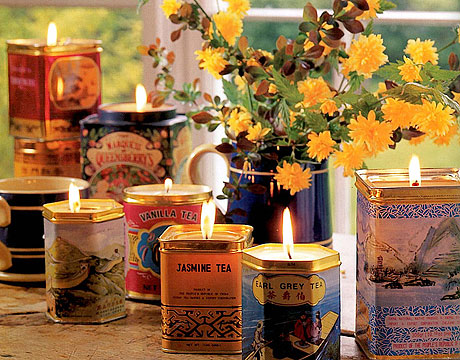 Because why gift your mom with some regular, store-bought candle when you could have these?! These tea tin candles are a great combination of vintage and elegant.
Does your mom love the environment and cooking?! Look no further. You get to choose which flavors to make, but regardless of what you choose, they can be used for tons of different foods.
Gone are the days of misplaced keys and spare change scattered all over your house. What better way to help your mom get organized than this natural leaf-shaped dish?